Plains public library is a member of Montana Shared Catalog, known as Partners. Your library card
works at over 130 member libraries in Montana. You can check out materials at any of those
libraries. You can also access statewide materials via the online catalog. The materials will be
shipped via courier to our library. We will give you a call when they get here! It opens up a whole world of materials from around the state and endless digital
materials online.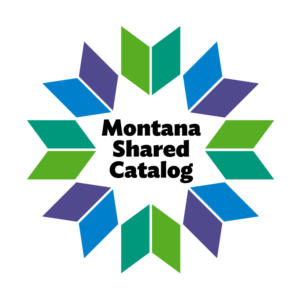 The Libraries that have agreed to share books for the benefit of their patrons and ours:
Bitterroot Public Library – Hamilton
Darby Community Library
Drummond School-Community Library
Fallon County Library – Baker
ImagineIF Libraries
ImagineIF Kalispell Library
ImagineIF Bigfork Library
ImagineIF Columbia Falls Library
ImagineIF Marion Library
ImagineIF Lakeside (pickup location only)
Glendive Public Library
Hearst Free Library – Anaconda
Laurel Public Library
Lincoln County Libraries
Libby Public Library
Eureka Public Library
Troy Public Library
Livingston-Park County Public Library
Miles City Public Library
Mineral County Public Library – Superior
Alberton Branch Library
Missoula Public Library & Branches
Big Sky HS Branch Library
Frenchtown School and Community Library
Seeley Lake Branch Library
Swan Valley Branch Library
Missoula Web on Wheels
Lolo School & Community Library
Potomac Branch Library
North Valley Public Library – Stevensville
North Lake County Library District – Polson
Philipsburg Public Library
Plains District Library
Prairie County Library – Terry
Rosebud County Library – Forsyth and Colstrip
Bicentennial Library of Colstrip
Stillwater County Library – Columbus
Whitefish Community Library
The other two MSC Sharing Groups are the Gallatin County Sharing Group, consisting of libraries located in Gallatin County and the 4-Rivers Group, consisting of libraries located in Southwestern Montana.